[---HOMEPAGE H1 PLACEHOLDER---]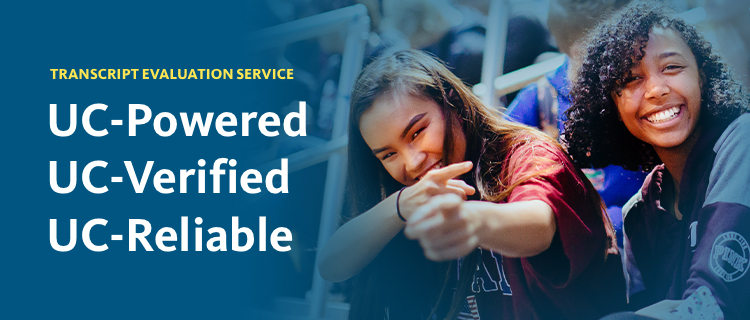 A-G EVALUATION
TES helps increase students' A-G completion toward UC/CSU minimum eligibility. And our two-step verification process results in the most accurate A-G transcript analysis available. 
CMP ALIGNMENT
Courses are cross-checked through UC's Course Management Portal (CMP), the authorized database of all approved A-G coursework.
UC APPLICATION INTEGRATION
New this year! Students from TES-participating schools can now automatically import their courses and grades into the UC application.